Having the right documents and files at your side during a meeting is important. This is how you get it done with the Customer Meeting add-on!
For a full list of supported files, please visit this article.
1. Open or create a meeting room
2. If you haven't uploaded any files yet, you can drag files into the meeting room or click on 'Upload file'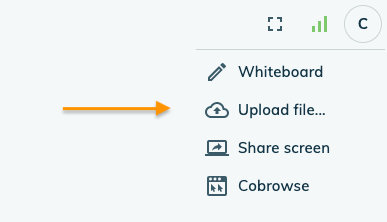 3. Choose whether you want to upload a file from your computer, Google Drive, Dropbox or OneDrive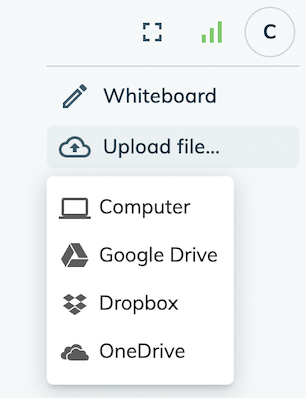 4. Your uploaded file will automatically show in the meeting room.
5. All participants in the meeting room share your view of the uploaded files and documents. So you're always on the same page.
6. Adding an additional file will minimize the opened file. Minimized files show up on the right side of the meeting room.

7. You're now ready to use the right content during your meetings!